The story began in 1962 with founder Egidio Corradi's dream of producing a noble wine that exalts the aromas and flavors of his native land while imparting the elegance he loved. Born into an old Poliziana family in the Montepulciano, he spent most of his life working as an broker. But his infinite passion for wine and deep knowledge of his home region induced him to buy two semi-abandoned small farms in Cervognano of Montepulciano, a stunning corner of old Etruscan Tuscany. Egidio's dream and vision were embraced and invigorated by his daughter Paola and her husband Ippolito De Ferrari. Driven by their strong determination and dedication, they started Poderi Boscarelli in the '60s. The development that followed brought renewed life to the age-old farming estate as Paola and Ippolito planted their first specialized vineyards at a density of 3,500 plants per hectare. They also built the first winery by renovating and adapting old stables.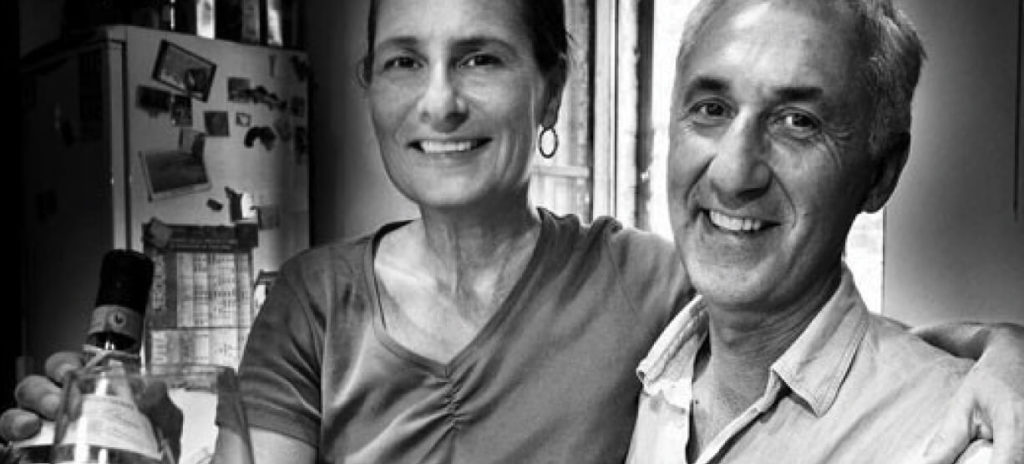 In 1988, Gabriele Buondonno and Valeria Sodano, city dwellers born and grown up in Naples, bought a 20 hectare hilltop plot in the heart of Chianti, called Casavecchia alla Piazza, that had once belonged to Lionardo Buonarotti, the nephew of the famed artist Michelangelo. Since then, they have devoted themselves body and soul to craft a Chianti at the highest level with organic farming. The farm covers 20 hectares, eight of these are vineyards on a predominantly clay and limestone, made by draining solid foundation stone. Since 1992 the company has started the replanting of vines, 90% Sangiovese, with a small part of Canaiolo, Colorino, Merlot and Syrah. The Chianti Classico of this farm is one of the most representative of this area and has obtained the qualification of organic wine Triple A, as the operations in the vineyard and in the cellar are all executed with the utmost respect of nature, just as claimed by the same Gabriele "you have to enter on tiptoe in a natural environment
to try to be the least invasive as possible."
After several years working in New York as a musician and for a wine importer specialised in artisanal organic/biodynamic wines, Silvio Messana move back to Italy and took over the Montesecondo estate in 1999. Originally created in the 1970's by his father who planted the vineyards, Silvio soon started making wine and his very first vintage was produced in 2000. Surrounded by olive groves, the 11,5 hectares of vineyards are planted on calcareous and clay soils with sandy spots. Silvio mainly cultivates old vines (35 years old on average) of Sangiovese, Canaiolo, Colorino, Cabernet Sauvignon and Petit Verdot. Everything is organic and biodynamic since 2004, allowing to obtain low yields (30hl/ha) and great fruits that will genuinely express their terroir. In his hand-built winery, Silvio takes great care of the winemaking which is exempt of any chemicals or other processes that will alter the wines. The fermentations mainly take place in stainless vats and ageing depends on the cuvées, some are aged in vats and others are aged in old oak barrels or terracotta amphoras.