Since its inception, several generations ago, Domaine Alain Voge has always been a family domain located in Cornas. In 1958, Alain Voge joined his father to work on the small typical farm and decided to specialise in wine. At the time, it was an audacious decision: despite their history, the Cornas and Saint Peray appellations were forgotten sleeping beauties. Very quickly, he extended the vineyards in places which had remained uncultivated over the last 30 years and developed the sales of his bottled wines. Supported by his wife Eliane, he visited the best national and regional restaurants to make his wines known. Thanks to their quality and to Alain Voge's creative approach, the domain's reputation has rapidly increased. Yesterday, as today and tomorrow, the philosophy is to practice a hand made viticulture on the slopes of the Rhône right bank, dedicated to Syrah and Marsanne. Their wines are the expression of their terroir, for the pleasure of lovers, all over the world.
"For a dry wine it has an opulence that borders on the narcotic. To think this style was nearly lost forever is chilling. Georges Vernay played a vital role in its history, and the domaine that bears his name remains the appellation's most famous. However, while Condrieu made the Vernay name, its Côte-Rôties have also been turning heads." – Decanter
Christine Vernay has now fully established herself. She is not just a top Condrieu vigneron, but a top Northern Rhône vigneron, period." – James Molesworth (Wine Spectator)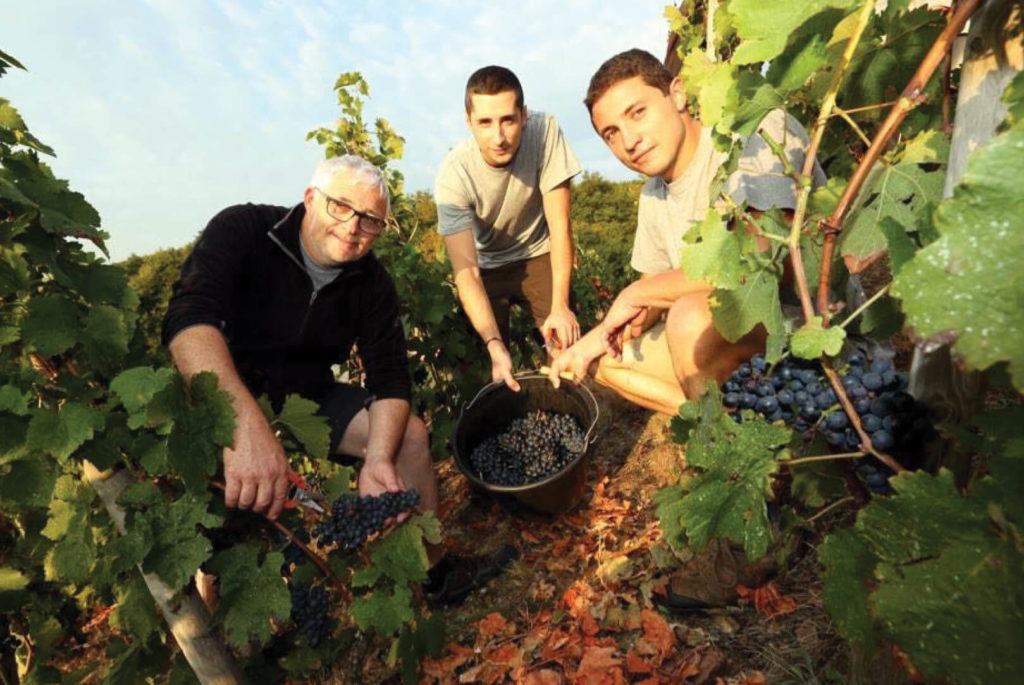 This estate was created in 1983 by Jean Michel Gerin, although it was not until 1987 that he began to bottle and sell their wine. The following year, in 1988 Gerin made his first purchase of vines in La Grandes Places. In 1996, Gerin added to his holdings with the purchase of land on La Landonne. In 2007 they began an extensive project of rebuilding the terraces and improving their drainage systems in their steep, rocky, hillside terroirs. This was followed by the planting of vines in the La Vialliere lieu dit that went into production with the 2007 vintage. Today, Domaine Jean Michel Gerin owns 12 hectares of vines in the Cote Rotie appellation. The domaine is going to remain a family affair as he is now joined by his two sons, Michael and Alexis Gerin.